CONTACT INFORMATION

As mentioned, we are an incorporated non-profit organization run by volunteers. For this reason, we do not have an office or phone number. However, we can be reached via our Facebook page or by sending an email to:


info@4wheelers4vets.ca

We will do our best to respond in a timely manner.



If you have mail that you wish to send, you may do so to:


4 Wheelers 4 Vets Inc.
c/o
43 Rice Rd

St. Thomas, Ontario N5R 5Z8
DONATIONS are very much appreciated.

You may send by e-transfer to payments@4wheelers4vets.ca
or by cheque, payable to
"4 Wheelers 4 Vets Inc."
to the above address.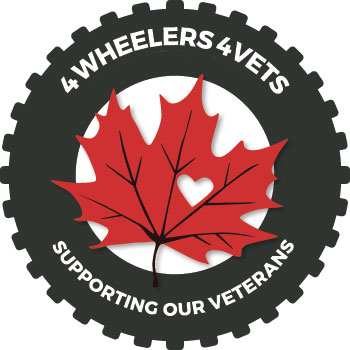 Ongoing Support | Annual Trail Run